Cast Iron Pipes Lawsuit
If your home or commercial property was built before 1975, there's a good chance that it contains a cast iron plumbing system that has failed or is already failing.
Cast iron pipes corrode and deteriorate over time. Pipe deterioration can lead to water damage, clogged drains, leaking sewage, pest infestation, and possible health risks to building occupants. Failure of cast iron pipes may cause property damage, but your insurance company could deny coverage, claiming "wear and tear," "deterioration," or "water damage" exclusion. Or, it might accept your claim but pay a lowball settlement.
Did you suffer property damage losses from failed cast iron plumbing that was denied or underpaid by your insurer? Our attorneys can help.
We fight for homeowners against insurance companies that act in bad faith or breach their obligations under the terms of their insurance policies. We also show homeowners how they can secure funding to replace their cast iron pipes. Learn more during a free case review with our legal team.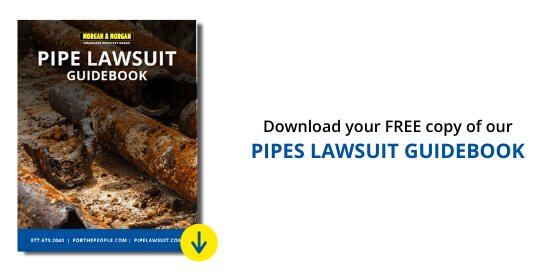 Millions of Homes Contain Failing Cast Iron Pipes
Cast iron was widely used for piping until around 1975, when PVC piping became the material of choice.
Cast iron pipe has an average life span of 50-75 years under ideal conditions. In less than ideal conditions, cast iron pipes may only last 25-50 years. According to the Environmental Protection Agency (EPA), the average age of a broken water main in the U.S. is 47 years. For homes 50 years or older, this means that their pipes are nearing their breaking point.
Nationwide, an estimated 76 million homes have cast iron pipes that must be replaced.
Cast Iron Pipe Failure Causes
All pipe materials break down over time from a variety of causes. The most frequent cause of pipe deterioration is corrosion. Common sources of corrosion are hydrogen sulfide and other acids. Salt and moisture-rich environments can accelerate corrosion. In some areas it is common for pipes to fail prematurely, in 25 years or less.
Other sources of pipe corrosion include:
Toxins
Chemicals
Turbulence
Organic growths
Clay soils
Acidic sewage
Improper installation
Construction activities
Signs of Pipe Failure
Old, broken cast iron pipes have some telltale signs, including:
Water backups
Slow drains
Foul smells (including hydrogen sulfide and methane from sewer gases)
Roach infestation
Water damage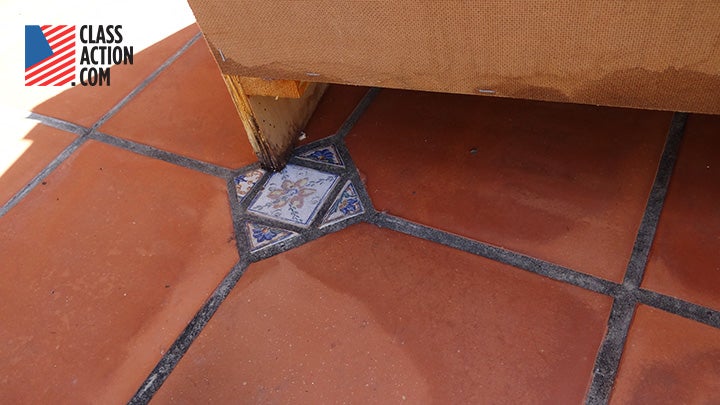 Bad Pipes Degrade Water, Home Values
Bad pipes can also harm aquifers and reduce home values.
Home market values can be reduced by 20% or more due to cast iron plumbing systems that fail inspection.
CONCERNED ABOUT THE PIPES IN YOUR HOME?
We Can Help
Our lawyers help you get the homeowners insurance coverage to which you're entitled. We represent you against the insurance company in the following circumstances:
Your house was built before 1975, and you previously filed a water damage claim that was denied or lowballed
Your house was built before 1975 and has evidence of water damage, but you have not yet filed a claim
Symptoms of water damage may include:
Water back-ups
Warped or separated wood floors
Tinted (raised) floor tiles
Loose or broken floor tiles
Water-stained floor tiles (grout)
Water-stained or discolored carpet
Water-stained or discolored rug or mat
Clogs/backups and slow drains
Foul smells from sewer gases
Roach infestation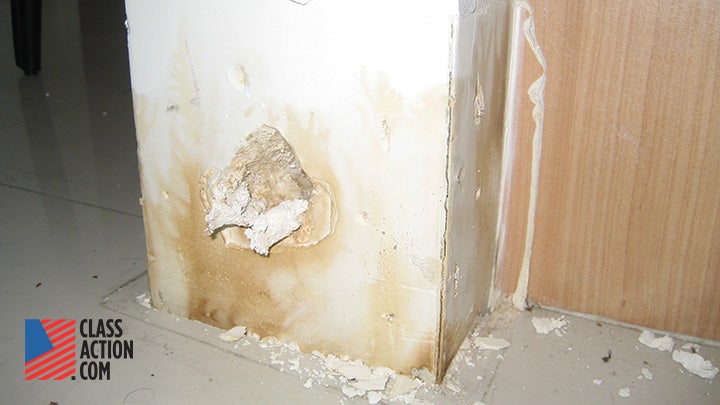 In some cases, homeowners have suffered a covered loss from old, deteriorated cast iron pipes and are not even aware of the damage. Unfortunately, if a covered loss has not occurred on your property, your case against the insurance company is not so clear cut. However, if your home was built before 1975, its cast iron pipes could fail and cause a covered loss, at which point we may be able to help.
Get a Free Case Review
Insurance companies routinely deny and underpay claims for water damage.
Your insurer might say that it "does not cover plumbing losses" or "does not cover losses due to wear and tear of cast iron pipes." Yet a closer evaluation of the policy language could show that you did, in fact, suffer a covered loss.
If you're dealing with a claim denial or low settlement payment from your insurer related to a cast iron plumbing system, or if you are preparing to file a claim over recent damage, contact us to discuss your situation. Often, insurance denials are written in a way that makes you think there is nothing that can be done. But even if your insurance company hired an engineer or some other professional to inspect your home, you should still consult an expert to see if you have a case.
Almost every cast iron pipe case we have won started with the insurance company saying, "No." But "No" is not the end of the inquiry, it is just the beginning.
If you think you may have a claim, please contact us for a free case review. If the insurance company is doing the right thing, we will tell you. If not, we will explain what we can do to help. Either way, you are entitled to peace of mind.
There are never any costs unless we win a jury award or settlement. Even then, your insurance company could be responsible for paying the legal fees for both parties.